Not to frighten you, but this year is officially half over.  What have you done to advance your Rainmaking skills?
Do you have a written Rainmaking plan?  If not, why not?
Do you set schedule time, every day, to do at least one Rainmaking Activity?
As a Rainmaking coach and a trainer, I cannot force you to do what you need to do.  I can only motivate and educate you.   You need to find the motivation to do the tasks necessary to advance your practice.
Motivation comes from having goals.  These goals must be worthwhile to you.   Whether your goals are to make partner, earn more money, make enough to go on more vacations, create a life that you are looking to create, or whatever reasons you may have, they have to have meaning to you.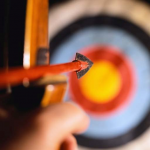 Just use the oft-quoted acronym:  SMARTY when determining your goals:
S = Specific:  Be very specific about the goals you want to achieve
M=Measurable:  Can you put a number or some other measurement to this goal?
A= Actionable:  Is this something that you can take action on?
R = Realistic:  Will you be able to achieve this goal?  If a goal is not realistic you will have a tendency to beat yourself up if you don't achieve it.
T = Time Bound:  Your goals must have a deadline.  If they don't then it becomes only a dream.
And
Y = You:  Is it YOUR goal or is it a goal you think you should be accomplishing because someone else thinks you should.  This is a surefire way to have a goal languishing because you will NEVER have the motivation to accomplish it.
It's not too late this year to start.  Start by writing down your goals and then motivate yourself to accomplish them.
What's your motivation?  Use the comment section to tell others how you motivate yourself to achieve your goals.
Rainmaking Recommendations are sent the first and third Wednesdays of the month.  They are bite size tips that, when implemented will cause you to make rain. To learn more about Rainmaking, Goal Setting and Achieving the Life you want as an Attorney please contact Jaimie B. Field, Esq. If you want them sent directly to your inbox sign up at Marketing Field.com