Last night was the 2nd Presidential Debate. Did you watch?
Were you struck with the same question I was during the entire event?
"How?"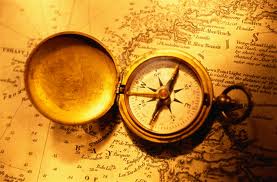 Each of the candidates outlined their goals for the country but neither one explained how they were going to do it.
What does this have to do with Rainmaking?  We all have the goal of getting new clients and more client matters from the clients we already have.  The question is how are you going to get there.
Now more than ever, it is important for you to begin planning those "how's".    We are in the last quarter of the year.  Now is the time to think about the past year and begin thinking about next.  Did you achieve the goals you wanted to this year?
More importantly, did you have a plan to achieve those goals?
Now is the time to write down your goals for next year and then determine what networking, marketing, social media and other Rainmaking tasks you are going to do to get the goals accomplished.  There are so manysources you can use to get ideas on techniques and tasks that will help you achieve them.
Goals are great. But if you do not have the plan to achieve them they are really only wishes.
Did you know you can schedule an in-house, customized Rainmaking training workshop for your law firm? begin telephone or Skype individual rainmaking training from wherever you are in the world with Jaimie? Call or email for more information.