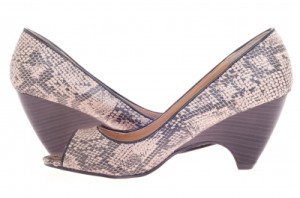 You have heard the old saying, "the shoe maker's son has no shoes?" What this generally means is that the that the cobbler spends so much time repairing the shoes of his customers that he doesn't have the time to repair his children's shoes.
Well, that's been me.  While helping my clients with their Rainmaking and Legal Marketing, I have neglected much of my own.  Yes, I know – it's hypocritical and if you know me you will know that since I do not have any time for excuses, I am not excusing myself.  I also do not sugar coat my own faults, but try to learn from them and not repeat them.
What's this got to do with your rainmaking and marketing?  The problem with spending so much time working on your cases as an attorney, you begin to neglect your own marketing and rainmaking.  This could be incredibly detrimental to your practice.  You become the proverbial shoemaker.
However, the difference is that when you have no shoes, you have no clients.  When you have no clients, you have no practice.
The difference could mean bringing in a tremendous amount of business or waiting for the phone to ring.
It's time for me to be proactive again.
I have finally uploaded all of my past Rainmaking Recommendations; if you have missed any please go to Jaimiefield.com .  If you would like to sign up to have the Rainmaking Recommendations come directly to your inbox, follow the directions here.