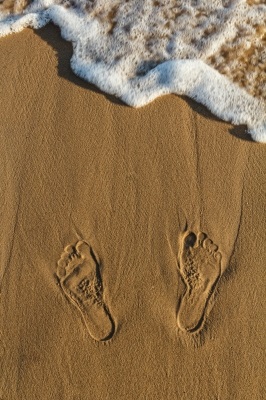 While my last Rainmaking Recommendation told you that you should not allow the summer months to make you lazy in your business development activities, since tomorrow is the 4th of July in the United States, a National holiday, I will tell you that you NEED take time for yourself to rest and recharge.
We are in an industry in which mental health is a big talking point right now, with many of the legal industry newspapers discussing depression and addictions in the profession. Everyone struggles every now and then – it's a human condition – but, according to statistics, the legal industry is plagued with this problem.
This is why you need to take a break every now and then. Whether you can leave work earlier in the day or take a few days off, you need to take a mental health break every so often or you will break. I know – I have been there. . . a few times.
Did you know that the United States has the most accrued, unused vacation days in the world? There are some countries in which vacations are mandatory. We are the only country in which working ourselves literally to death is a badge of honor. We wear our busyness as if it were a crown and we are the kings and queens of productivity. But, you are not being productive. The more exhausted you are, the less you get done.
What does this have to do with business development?  Everything!  You are more likely to put off the activities you need to do in order to build your book of business in favor of billable hours because you are too tired to do anything else.
Lifehack, one of my favorite personal development websites, provides the following 7 reasons why you need to take a vacation:
1. You reduce your stress
Whether you are experiencing a burnout or are embattled with lots of pressures at work, going on a vacation will dramatically reduce whatever stress you are experiencing. Stress doesn't help you seeing things clearly. But when you do take a break you understand how to balance your work and life and decrease the effects of stress and any signs of burnout.
2. You do your health a lot of good
According to a study by the State University of New York at Oswego, after surveying 12,000 men it was discovered that men who go on vacation reduce their overall risk of soon death by 20 percent. According to an article by the New York Times you increase your rate of dying soon by 21 percent when you do not take any annual vacations.
3. You improve your productivity
According to a survey by Sam's Club it was discovered that very few small business owners take days off. This caused exhaustion, impatience, poor decision making and illness. You will be helping your work by becoming more productive after taking a vacation. According to experts from the University of Pittsburgh, people are satisfied with life on vacations and return more energized and positive.
4. You become more creative afterwards
Vacation provides you with the time to refresh and recharge your brain cells. According to experts we are wired to recharge and not go the long haul or stretch without a break. That is why many workers or busy people get their best ideas away from work or the office space.
5. You become happier
A recent study shows that taking time off actually improves your happiness. People who took a vacation were happier than those who did not after 1,500 Dutch adults were surveyed. This was because of the wild anticipation and excitement involved for their vacation. Even after returning from the vacation the elation was sustained. According to the study leader, Jeroen Nawijn, it will be better to spread the vacation experience twice or thrice in a year rather than taking one big vacation!
6. You are open to new perspectives
Whether you are going to the beach in a foreign country or driving through the heat of Las Vegas, time from work gives you an excellent time to reflect and open yourself to new possibilities. At such a period away from work you can see the world from a holistic angle rather than a lopsided angle. You could be pushed to read a business book, learn new cultures and change your perspective to one that will help you gain better vision as you return to your every day job.
7. You offer yourself some family or self time
Quality of life is dependent on how you appreciate yourself and those who are around you. It could be with yourself, family or friends; but only vacations from a busy schedule can offer you time to appreciate the people around you. Doing a vacation offers you an opportunity to truly think about those things that matter, whether it is by reflecting or planning, vacation gives you a sense of peace and warmth you will never get in a workplace environment.
It is important to be selfish sometimes. As the old saying goes, "all work and no play makes jack a dull boy." In a way we are social animals meant to spend and challenge ourselves from regular routine. Getting out of your comfort zone and experiencing something new is good for your body, mind and those around you."
If all of these are not great reasons to you, then let me provide two more:
First, when you come back you will be refreshed and ready to take on the business development activities you promised yourself you would do.
And second, and more importantly, you deserve it.
So tell your boss I am giving you a few days off!