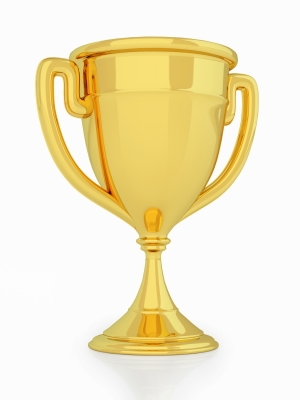 Parsippany, NJ — The-Rain-Maker, a subsidiary of Marketing Field, LLC, is pleased to announce that for the fourth time in 5 years, the company has been voted a top service provider in the New Jersey Law Journal "Best of" Survey. The company ranked among the best in Lawyer/Law Firm Coaching and Training.
The New Jersey Law Journal conducts its "Best of" Survey every year, asking readers to recognize the best service providers in the legal industry in 80 different categories. This year, The-Rain-Maker, a four-time winner in its category, has also been included in New Jersey Law Journal's Hall Of Fame of Legal Vendors.
"Working only with law firms and lawyers to teach them ethical business development skills is something that I truly love to do," said Jaimie Field, President of The-Rain-Maker. "And, I am truly grateful to be recognized for something that I enjoy doing and believe makes a difference to the attorneys with whom I work and the law firms' bottom line. Thank you to everyone who voted and supports business development coaching and training."
Marketing Field, LLC, a legal marketing consultancy, was founded in 2002 by Jaimie B. Field, Esq., a third-generation attorney. The firm, which provided strategic marketing plans and implementation, as well as training and coaching, pivoted in 2009 to become The-Rain-Maker which solely provides business development training and coaching to attorneys individually and in law firms across the United States. Jaimie said, "Although I enjoyed being the "out-of-house/in-house" director of marketing for small law firms that didn't want or didn't have full-time marketing personnel, it was the business development coaching and training that I truly loved. To motivate and teach attorneys who start bringing in new business on a regular basis because of our work together makes me so happy."
The-Rain-Maker is a business development coaching and training agency working with individual attorneys and mid-size law firms across the United States. In addition to one-on-one coaching and group training for lawyers, Jaimie also provides on-site Rainmaking Seminars with Ethics CLEs. For more information about coaching/training or to book a seminar please contact The-Rain-Maker at info@marketingfield.com or 201-264-6040.