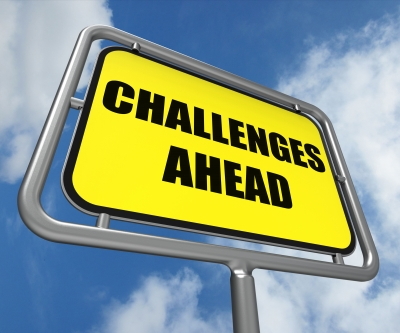 I have been talking with a managing partner of a midsize firm lately who admits that there are only a few attorneys in the firm who know how to bring in new clients and that the bulk of the work that is introduced to the firm is originated by him. As he is beginning to contemplate retirement, he is worried about the fact that the firm, which has been around for a long time, will go under because many of the attorneys do not know how to bring in new business.
But this is not the only firm that should be concerned.  According to an article on law firm succession planning by Altman Weil's Allan R. Olsen in 2018, in one of their annual Law Firms in Transition Survey of firms with 50 or more attorneys:
30% to 40% of actively practicing attorneys are nearing retirement or ready to retire, and
Attorneys age 60 or older control at least 25% of the total law firm revenue.
While succession planning, specifically for this post in terms of introducing partners and senior associates to current clients and allowing them to create relationships with those clients so that the firm does not lose that long term business is important, it is also imperative for attorneys to learn how to create their own books of business as well.
Five years ago, I wrote an article entitled:  Death to the Finder/Minder/Grinder Mentality: Why you MUST become a Rainmaker in which I contended that attorneys need to be all three.  Now, I believe it is more important than ever.  And in fact, I maintain that more important than grinding out the work is the finder and minder functions of law.  Yes, you need to be a good lawyer. In fact, you need to be a great lawyer, but many of the "grinder" activities can now be performed by technology or paralegals which will lower the cost to the clients.  It is the high-level of legal work – the strategies, negotiation skills, litigation skills – that cannot be replicated by technology.  But more importantly, your EI – Emotional Intelligence Skills – will become most important because regardless of what type of law you practice, whether commercial or personal, lawyers are still in the people business. 
Since the first day I began my company and for 18 years, working with hundreds of personal clients and speaking to thousands who have attended CLE seminars at which I have presented, I still believe in the motto/mission statement that I came up with all those years ago -that "Rainmakers are not born; They are Taught™." And yes, there will be some attorneys who will develop huge books of business, but if you decided to become a rainmaker how much control would you have over your career? And if every attorney at the firm brings in clients on a regular basis, how much would that firm grow each year?
If you are a mid-level associate who would like to become a partner or a partner looking to become a Rainmaker and are interested in individual coaching but would like to take it for a test drive, schedule your Rock Star Rainmaker Training Trial Session.
If you are a law firm leader and would like to discuss bringing a training program or a Rainmaking Seminar (with Ethics CLEs)in-house please email me.