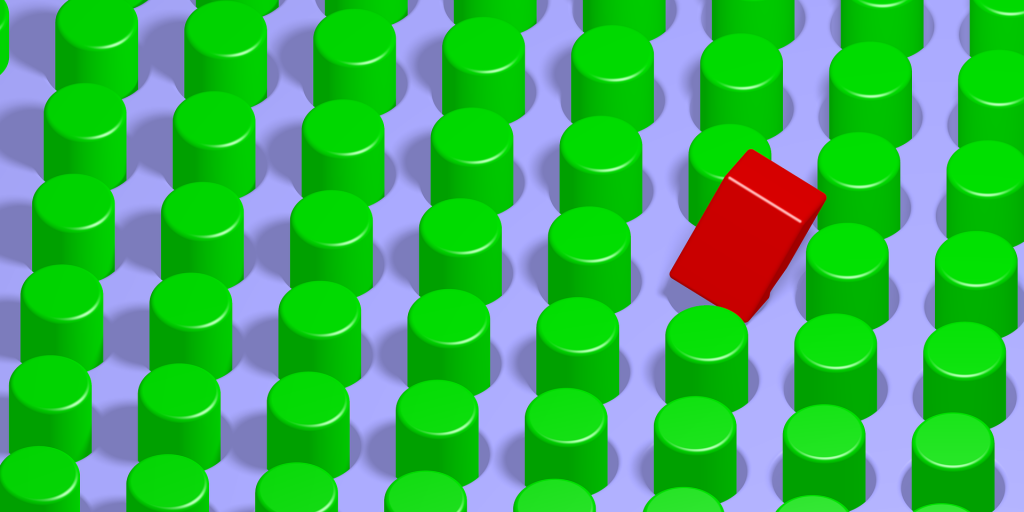 If you have been following me lately, you would know that I hate the term "new normal" to describe what the world will be like when we are finally able to release ourselves from quarantine.   Nothing will be the same as it was prior to January 30, 2020, when the World Health Organization declared that the Coronavirus outbreak a "Public Health Emergency of International Concern (PHEIC)"
Instead, let's call it the new reality.
There are no crystal balls in what will take place in the new reality and how life will change, but rest assured, life not only will change but already has changed indelibly.
What has to change, and what IS changing, is the way that attorneys market their services and create opportunities for business development.
B2B and B2C marketing and business development will be replaced:
"B2B" stands for "business to business," while "B2C" means "business to consumer."
B2B marketing in law firms sells services directly to other businesses. Or, more specifically, they sell to the decision-makers in any particular business. For lawyers, examples of business to business (or B2B) practices are Mergers & Acquisitions, Intellectual Property, and Employment & Labor.

B2C marketing in law firms sells services to clients for personal issues. In the legal industry, this includes matrimonial practices, personal injury, and trusts & estates, for example.

When legal marketing began so began the era of mass legal marketing. And even though law firm marketing and business development has become significantly more sophisticated by breaking their marketing into practice areas, marketing has removed any individuality and personalization. Technology has allowed lawyers and law firms to market to their various industries and practices on an automated basis as well – for example, email blasts.
As a way of illustration, almost every law firm in the world has put together a COVID-19 "Hub" – a place on their websites where they can aggregate information for their clients and the public on the legal issues surrounding the virus and the laws and rules that are affecting people and businesses. In addition, they are emailing these resources to their mailing list on a daily basis.
All of that is well and good, but the one thing that most of the law firms are not doing is making sure that the information that is begin created is going to the right people. Without calling them out by name, there is a Mid-market firm that has, since the pandemic began, been emailing their mailing list information relating to the pandemic. And while they have broken it down the information into various practice areas, what they haven't done is segmented their audience so that you are receiving only the information that is worthwhile to them. I can only assume they are sending the information to their entire mailing list without determining whether it is warranted or not because I have been receiving every coronavirus email they send. I have attempted, on numerous occasions to opt-out of these email blasts but for some reason, they keep adding me back to another list.
If the pandemic has taught us anything, it is that no two people, no two businesses, are the same. Each industry and person out there is trying to find a way to survive in an uncertain time. Each is dealing with feelings and emotions that differ from anyone else in a similar situation.
And what needs to happen with any type of legal marketing or business development activity is that it must become more personalized. Personalization in marketing and business development is a concept that has a lot of lip-service but is rarely implemented.
Enter B2Me Marketing and Business Development
I wish I had been the person who coined the term, B2Me Marketing. I wasn't. The name has been around for almost a decade, but I have only recently discovered it, even though I have been teaching it for almost 20 years.
"B2Me" is "Business to Me Marketing", or as attributed to Bryan Kramer in 2014, H2H Marketing (or Human to Human Marketing). This is the art of treating every single person as an individual when you are trying to market your legal services or get them to hire you.
As Kramer writes:
"Businesses do not have emotion. People do. People want to be a part of something bigger than themselves. People want to feel something. People want to be included. People want to understand."
Using B2Me or H2H Marketing and Business Development
Technology has long allowed us to the ability to capture information about our clients that we weren't doing before. What most salespeople know, and what most attorneys need to learn, is that it's the little nuances of information about your clients is gold.
Most law firms have a CRM (client relationship management) system which allows them to put the name, address, phone number, company name, etc into a program where they can use the data to market their services to them. Additionally, in most law firms, this CRM system is used to ensure that conflict checks are able to completed easily and quickly.
Regardless of whether they are the CEO of a Fortune 500 or a Mother and Father asking for a new Will, each person's information, including the type of matter, is put into the system.
What most attorneys aren't recording, however, is the other information that would turn that client from just a matter into a person. Let's talk about that CEO – where did s/he go to school? How many children does s/he have? What are his children's names and ages? What is their spouse's name? Does s/he have any hobbies? What business issues is s/he facing at this time? How can you specifically help this CEO?
All of this information goes into humanizing the people behind the legal matters. In addition, from a business development standpoint, it also allows you to address issues that aren't specifically related to the matter upon which you are working. When you find out that this CEO has 3 children, you can ask whether they have a Will outlining their last requests. And, even though you may not be a T&E lawyer, you can refer them to one in your firm (or one of your colleagues outside the firm if this is not a practice area in your law firm). You become the trusted advisor to these individuals rather than just their attorney.
B2Me Marketing and Business Development is about you learning anything and everything about your clients so that when you are providing information to them, it is specifically for them. As my colleague and friend, Lindsay Griffiths, the Executive Director of ILN, recently wrote about those COVID-19 Hubs:
"At the forefront of everything you do should be "How am I adding value for my clients today?"  and ask yourself over and over and over again with each thing you do, whether it's phone calls, client matters, referrals, blog posts, client alerts, webinars, zoom calls, etc.  Be relentlessly valuable (emphasis added)."
I have been imploring you to show as much empathy as possible to your clients, prospects, and referral sources since this situation began. And asking you to find out how your clients are doing during this anomalous time. I have said since I began coaching and training lawyers more than 18 years ago, that it is not about you. It's about them.
All of this is the basis for B2Me Marketing and Business Development.
Remember, behind every client is a human being who is going through a <bleep> load of stuff right now. Be human to them and see how you can be "relentlessly valuable."