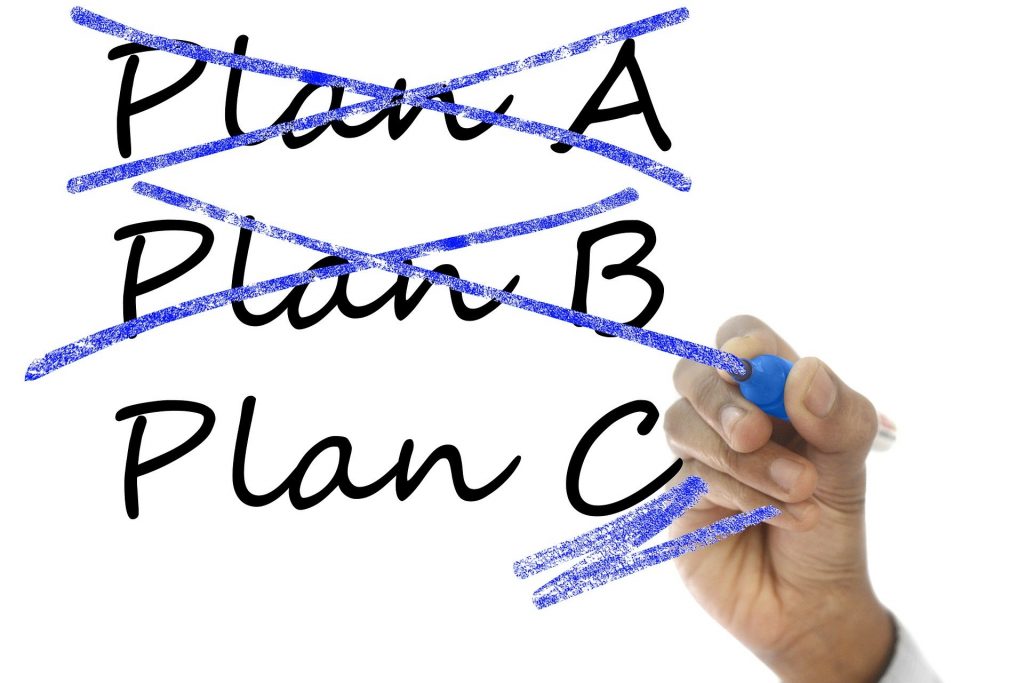 In part one of this series, I wrote that to finish 2020 strong, you will need to adjust your mindset from all of the anxiety and stress that this year has initiated. In other words, you need to change your mind.
Additionally, you will need to change your plans.
If you have read this blog or received the Rainmaking Recommendations to your inbox (you can sign up here) for any length of time, you know how important I believe that creating a business development plan is for your practice.
Daily, I work off of a plan that I revised in June which is different from the one that I created in January. I needed to make a change – the January plan emphasized in-person Rainmaking Ethics CLE programs and since I am unable to present in person these days due to the pandemic, I have been creating virtual CLE programs to replace those.
So, please take a moment to pull out the plan you made at the beginning of the year. And if you didn't create one, then please request a business development plan template from me and I will send it to you (quick aside – it is geared for mid-size, mid-market, and large law firm attorneys but can be used by small and solo practitioners). Now, you have two choices, you can scrap the old version that you developed or revise it.
Regardless of whether you are starting fresh or modifying your old one, your business development plan needs to contain only three activities:
Create visibility and becoming known as an authority in the field of law that you practice – this is known as Marketing yourself and your services;
Meet people who want or need your services or who know people who want or need your services – this is known as Networking; and
Create Relationships in which you are the obvious choice to help them (or in the case of referral sources, the obvious choice for their contacts to use you) — and this is the Rainmaking part of the equation.
And one of the most important things to understand is that each one of these activities can be accomplished virtually – from behind your desktop or laptop, or via telephone.
And while you should have had business development activities on your Rainmaking Plan that include using the internet, what about those activities that didn't? You need to change your plans.
For example, if your marketing activities included public speaking at industry events and you can no longer attend in-person events, you can create a podcast (or offer to be a guest on one that caters to your target audience); you can also develop and present a webinar and invite your ideal clients to attend. Or you can see if the industry's association would be interested in hosting a webinar in which you are the presenter.
If your networking included going to in-person events to meet new people, there are many people and associations who are creating networking events on various virtual platforms. Most are conducted similarly to live networking events.
As for creating relationships, if you were used to taking your contacts out for coffee or a meal, you can have a one-on-one virtual meeting or do so via telephone instead.
The world has changed, and the way we create our books of business also has to change. Take the time to change your plans to fit with what is occurring now and you won't have to pause your business development activities.
If you are a mid-market or large law firm associate with four or more years of experience looking to become a partner OR if you are a partner who is looking to become a Rainmaker, then take advantage of a no-obligation, no sales pitch, no B.S. complimentary Rainmaking Training and Coaching Session. To make an appointment at your convenience click on THIS LINK.