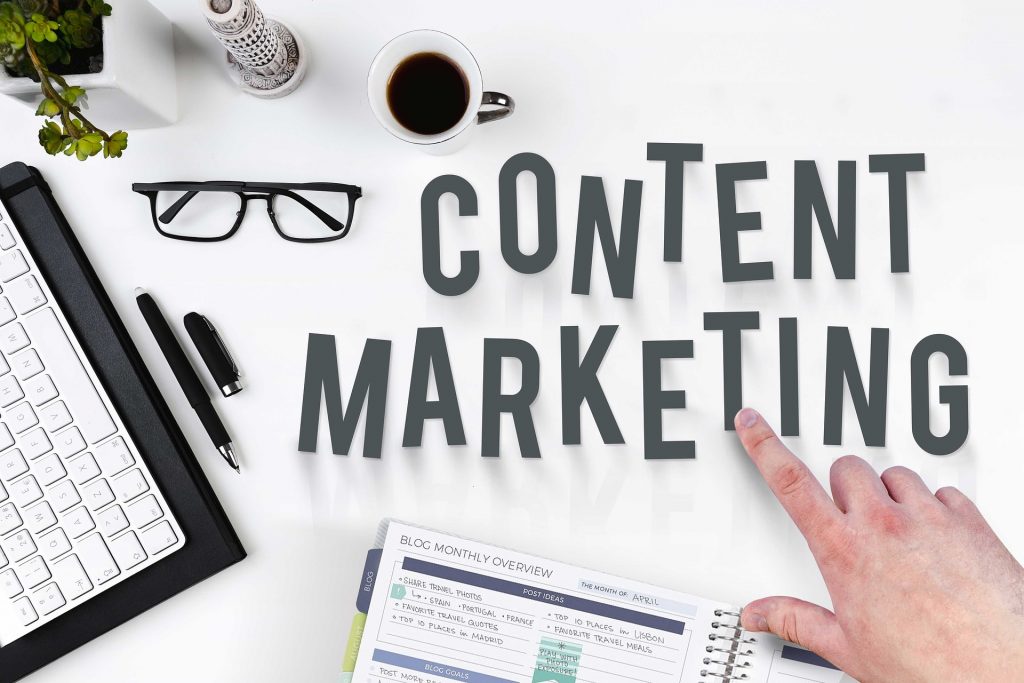 Content Marketing has been around for quite a while now.  For those lawyers who are confused as to what content marketing is I love this definition by Joe Pulizzi, the creator of the Content Marketing Institute:

"Content marketing is a strategic marketing approach focused on creating and distributing valuable, relevant, and consistent content to attract and retain a clearly defined audience — and, ultimately, to drive profitable customer action."

Content marketing includes social media posts, blogs, podcasts, videos, and any other vehicle in which you can disseminate information that is useful to your target audience.  And even though there are more lawyers than ever participating in using digital marketing than before, many of them are still not participating, particularly in the mid-market and large law arena.  And, if they are contributing, they are not doing it effectively and then they say: "Social media doesn't work to get clients" or "Why should I blog (create videos or podcasts) if it doesn't result in new clients?"
According to some statistics, those statements become bad excuses when you read that, according to the American Bar Association 2019 Tech Report, 49% of the respondents have gotten a new client as a result of blogging and 31% of lawyers who used social media for professional purposes have reported that they have obtained new work.
So, it comes down to getting rid of the excuses and understanding what content marketing is and how to use it effectively.
I think it would be important for your understanding to parse that definition above:

"Content marketing is a strategic marketing approach. . ."
One of the reasons why many lawyers do not participate or contribute fully to content marketing is that they have no strategic plan. And thus, do not see the results that they expected when they started using these tactics. Just posting something for posting's sake will not yield a cohesive personal legal brand and one of the most important things that content marketing can do for you is to create your personal legal brand.
You want to become known as the go-to authority in your practice area and niche and having a strategic content marketing plan will help you answer the questions that your ideal clients have, including do you know your stuff.
Which brings us to the second part of the definition:
". . . focused on creating and distributing valuable, relevant, and consistent content to attract and retain a clearly defined audience"

More than once (more like hundreds of times) I have said you cannot be all things to all people. The day of the generalist attorney is long over. Now, clients want to know that you know everything about their issues. With all that is going on with technology in the legal field and alternate service providers, what clients want is an advisor. And to be an advisor you need to be knowledgeable about your clients. In fact, you need to know everything.
You need to be creating content for your ideal clients. And as the definition says, it has to be valuable and relevant. If you know what keeps your ideal clients up at night you should be addressing it in your posts and blogs. Your content should show them that you know of which you speak.
And most importantly, this part of the definition says "consistent". You have to post your content consistently. It's never about quantity over quality; it's about quantity AND quality. There are too many attorneys who begin to post content and then stop. There is nothing worse than searching a topic, finding a great blog written by an attorney, and realizing the blog is years old and they have written nothing since.
What happens is that most attorneys market their knowledge and services only until they get a new case, then they stop doing business development activities. They become wrapped up in the billable activities – and it is unfortunate for most mid-market and large law lawyers who are consistently judged and measured by the amount of billable hours per year (but that is for a different discussion) – that they forgo doing any rainmaking. Then the work dries up and they are scrambling for new clients and matters.
It doesn't have to be this way as I mentioned in a blog written more than 9 years ago. You have to continue your rainmaking activities on a daily basis (yes, daily). And, I have also taken away the "I don't have time" excuse in this little chestnut of a blog.
However, in that blog, I say that I am not asking you do to anything on a daily basis, but now, almost 7 years after writing that, I am. It's because I know that in less than 30 minutes per day (and more like 15) you can continue to post content based on your content marketing plan or you can use it for other rainmaking activities that do not take up massive quantities of time.
Yes, creating a blog or video can be time-consuming. But the more often you do so, the less time it takes. But in that 15 minutes, for example, you can share someone else's content that fits into your overall plan.
The final part of the definition:
". . . and, ultimately, to drive profitable customer action."
No one wakes up saying: "I think I'll hire a lawyer for the hell of it today." There is always a reason. When you have effectively used content marketing you are setting yourself up to be the attorney they call when they have a need.
And for those attorneys whose firms respond to RFPs, a 2017 Greentarget/Zeughauser Survey shows that 75% of GCs surveyed found that blogs are "credible sources of legal, business and industry news and information." Additionally, 77 percent of GCs said they consider lawyer blogs important when they are researching outside lawyers and law firms for potential hire. Those GCs will invite you and your firm to take part in the RFPs if the information you convey is such that it solves their problems.
But it's not just blogs. It's all of your content including social media, newsletters, e-alerts, etc. All of this has to be a part of a comprehensive content marketing plan. And not just the overarching plan for the firm, from which your plan should dovetail, but your own plan on how you are going to market yourself and create the relationships with potential clients. Because it is not just GCs who read your content; it's those who could be your ideal clients – whoever they are.
Having a well thought out content marketing plan is no longer a luxury. It's a necessity.
And it should be a part of your comprehensive business development plan that will make you a Rainmaker.
If you are a mid-level associate who would like to become a partner or a partner looking to become a Rainmaker and are interested in individual coaching but would like to take it for a test drive, schedule your FREE Rainmaking Coaching Session
If you are a law firm leader and would like to discuss bringing a virtual training program or a Rainmaking Webinar (with Ethics CLEs) email me.