Call it Spring Fever but I am offering ladies & gentlemen who practice law in the USA the following offer (part of this is very selfish – I had a great time doing this in June of last year):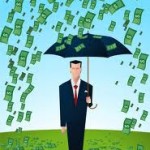 Would you like a
free,
no obligation, and most importantly
no sales pitch
45 minute Telephone* Rainmaking Training Session with Jaimie Field ($275.00 value)?
The first 25 Attorneys to sign up for the bi-monthly Rainmaking Recommendations email by following the instructions listed on this page and to like Marketing Field, LLC's Facebook fan page will be contacted to arrange a date and time.
Please mention in your email that you read about this offer and have liked the Facebook Page.
Terms and Conditions for this Offer:
It is only open to the first 25 Attorneys who respond to this offer and who are licensed to practice law in the United States of America.
You must be a brand new subscriber to "Rainmaking Recommendations" and have not received a training session in the past.
The Training Session Must Occur between April 25, 2011 and June 3, 2011 .  A mutual time will be determined by email.
You must follow the instructions listed here and by liking Marketing Field's Facebook page
You must be truly want to become a better Rainmaker and are willing to do the work – I cannot do it for you.  However, I can coach you on how to create relationships, find the places to meet new clients, and obtain new business.
This offer ends after the first 25 Attorneys who reply or on Friday, June 3, 2011 at 5:00PM  EDT which ever comes first.
* If your office is within a 20 mile radius from Morristown, NJ we can discuss scheduling an in-person session where I will come to you.
(Comments below will not qualify you for this offer – but feel free to make any comments you would like)