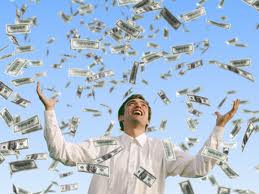 Lindsay Griffiths is a friend of mine.   She is also the Director of Global Relationship Management for the International Lawyers Network (ILN), a consortium of independent law firms across the world.
In March, Lindsay went to the Legal Marketing Association's annual convention in Grapevine, Tx and blogged about her time there.   In one of her blogs about the General Counsel Panel session which featured  featured Ron K. Barger, the Senior Vice President and General Counsel for Archon Group, Jeffrey W. Carr, the Vice President, General Counsel & Secretary for FMC Technologies, and Janet L. Dhillon, the EVP, General Counsel and Secretary for J.C. Penney Company, she listed a series of quotes from the panel which she found most informative and which you can find here.
While she has some amazing quotes which lawyers and law firms would be smart to understand them all, there are just a few from that list that I would like to address for Rainmaking and Marketing purposes:
"If you send me a brochure, I throw it out. Get rid of them." – Ron K.Barger
Too many law firms and attorneys spend ridiculous amounts of money on brochures, glossy packages, and "marketing collateral". While I have been saying for years that most of these documents are filed in the round container under the desk, it is nice to have someone say it out loud.
Too many attorneys mistake "marketing" for rainmaking.  Rainmaking is about creating relationships with people and then having those relationships morph into new business – whether they refer business to you or retain you personally.   As I always say, people do business with people they know like and trust.  A brochure or other marketing collateral doesn't necessarily convey who you are and what you can do for this potential client.
Do not spend your money on printed materials.  It is unnecessary.  We now live in a world where anything anyone needs to find out about you is located online. However, this brings me to quote number two for this discussion.
"I pay zero attention to your website, unless there's a tool I can use." – Jeffrey W. Carr
Just having a website is about as effective as having a brochure.  If the information doesn't change, if there is no useful information on it, then it is relatively worthless other than as a place to find your name and contact information.
Blog!  Show the world what you know and let them see your personality.  However, if you decide to blog, you must be committed to updating the blog on a regular basis.  In a landmark study of in-house counsel conducted by Green Target, they say that "76% of respondents say they attribute some level of importance to a lawyer's blog when deciding which firms to retain."
"Be pleasant with all my staff. Don't save your best behavior for me." — Janet Dhillon
Just because there is aVIP you want to impress, do not think for one second that treating his/her staff poorly will reflect well on you.  First, the VIP will find out how you treated his/her assistants and staff.  And second, there is no one who is "below" you.  That assistant may one day run a multimillion dollar company – think rags to riches stories and you will understand.   Since you never know who may refer or become your next best client, it behooves you to treat everyone you meet with the utmost respect and create relationships with everyone.
Lindsay includes some wonderful posts on her time at the LMA conference.  Please go over to her blog at Zen and the Art of Legal Networking to read them.