Q:  Why do you have to go to bed at night?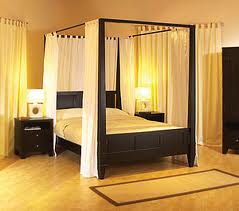 A:  Because the bed won't come to you!
Okay, I know it's a really bad kindergarten joke (I hope you are smiling), but the point is that clients won't always just come to you.  You have to "go" to them.
Where do you find clients?  Are you meeting enough people both on-line and in person?
On-line:
What social networks are you using?  Do your ideal clients use that social network or are you just wasting time posting there?   Many attorneys I know do not know how to use social media for business development and are just posting glorified advertisements about themselves on-line.  Social Media is about being "social".  Start a conversation, ask a question and answer a question, comment on what other people post.  Start "listening" to what your ideal clients have to say.  You may just find that you have the right answer.
In Person:
Are you wasting time going to networking events that just don't have the people you want to work with attending them?  Stop going to those events and find one where your ideal clients congregate.
Worse than that – are you not even attending events where you can meet potential clients?
Start "going" where your clients are – like the bed – it's not going to come to you
Rainmaking Recommendations are sent the first and third Wednesdays of the month.  They are bite size tips that when implemented will cause you to make rain. To learn more about Rainmaking, Goal Setting and Achieving the Life you want as an Attorney please contact Jaimie B. Field, Esq.
Did you know you can schedule an in-house, customized Rainmaking training workshop for your law firm? begin telephone or Skype individual rainmaking training from wherever you are in the world with Jaimie?call or email for more information.