Just meeting one new person can have the potential for creating the type of legal practice you have always wanted.
Why?  Because that one person can introduce you to hundreds of other people who may need your services.
Yes, you can meet that person online on a social networking site (think Facebook, LinkedIn, Twitter).  You can meet that person at the gym or while you are out shopping.  You can meet that one person at a networking event.  You could even meet that person in the court house.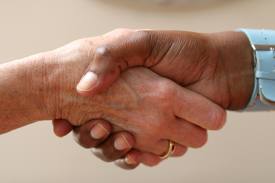 The point is that for every person you meet, that person is connected to more people that you do not know who could become potential clients.
Make it a goal to meet at least one new person a week and create a relationship with them.  This will allow you to ask your new contact to introduce you to other people you don't know.