We are continuing the steps on how to develop a successful Rainmaking Plan for 2013.
In Rainmaking Recommendation #67 – Conduct your Own Attorney Review, we discussed Performing your own Attorney Review by determining:
what you did this year that worked to bring in new clients;
what didn't work ; or most importantly,
If you did ANY of the work necessary to build your book of business.
This "looking back" will you help you to look forward to create your rainmaking plan.
Now that you know where you have been, you need to determine where you want to go.
There is an oft repeated proverb that says:  "He who fails to plan, plans to fail."  but before you begin to plan you have to determine what you wan to achieve.
So take the time to start writing down what is is you want this year.   How many clients do you want?  How much money do you want to earn?  do you want to write a novel?  Run a marathon?Don't worry about how you are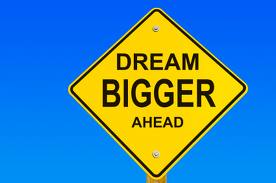 going to get right this second, (we will discuss the how in the next Rainmaking Recommendation). Just write down what YOU want.
The key here is that it has to be what YOU want to accomplish.  If it's not your goal, it will never be accomplished because you will have no desire to the work necessary to achieve it.
Just remember what Ben Stein (yes, I am quoting Ferris Bueller's Teacher, but if you didn't know he was also President Ford's and President Nixon's speech writer) said:  "The indispensable first step to getting the things you want out of life is this: decide what you want."
Did you know you can schedule an in-house, customized Rainmaking training workshop for your law firm? begin telephone or Skype individual rainmaking training from wherever you are in the world with Jaimie? Call or email for more information.