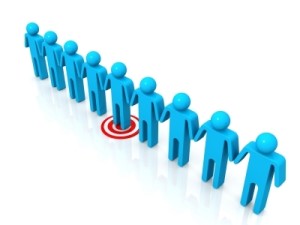 The last rainmaking recommendation told you "why" you needed to start creating a niche law practice; however, just to reiterate:
You widen your visibility within a specific group,
It's cost effective,
It levels the playing field,
You can get more referrals, and
You can position yourself as an expert.
Today we will discuss "what" a niche is in terms of developing your book of business.
A niche is . . . ."small but specific and well defined segment of the population. Niches do not 'exist' but are 'created' by identifying needs, wants, and requirements that are being addressed poorly or not at all by other firms, and developing and delivering goods or services to satisfy them."  www.businessdictionary.com
When most attorneys think of niches they think of specific business industries in which they can become involved.  In fact, you can start to look for specific industries by going through the SEC's Specific Industry Codes and continuing to drill down to each of the individual SIC/NAICS codes for the industry with which you would like to work. http://www.naics.com/search.htm
However, niches can be defined by demographic information as well.
Age
Gender
Location
Ethnicity
Lifestyle
Hobbies
Socio-Economic
Each of these niches, as stated above, is demarcated by the fact that they are specific, well defined segment of population.
Your first job is to determine which niche it is with which you wish to work; the next Rainmaking Recommendation will be about "How to Pick a Niche."
Please forward this information to a colleague who you think would benefit; It must be forwarded it in its entirety. All information is the copyright of Marketing Field, LLC © 2013
Rainmaking Recommendations are sent the first and third Wednesdays of the month.  They are bite size tips that when implemented will cause you to make rain. To learn more about Rainmaking, Goal Setting and Achieving the Life you want as an Attorney please contact Jaimie B. Field, Esq.  If you have missed any of the previous Rainmaking Recommendations you can find them at www.jaimiefield.com The Enlightened Rainmaker Blog.
 Did you know you can schedule an in-house, customized Rainmaking training workshop for your law firm? begin telephone or Skype individual rainmaking training from wherever you are in the world with Jaimie? Call or email for more information.