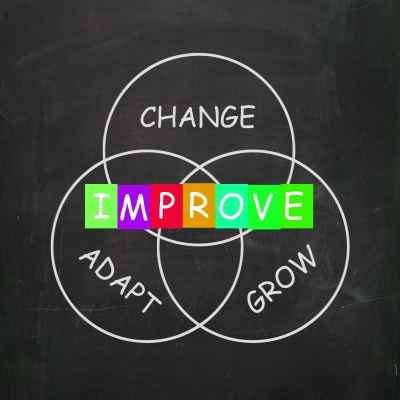 Adapt.
A word that is fraught with so much meaning these days.
One of the definitions of adapt is:
"Become adjusted to new conditions."
And boy, have we ever been adapting to new conditions. It's been almost a month since most of the United States went into self-quarantine. Since that time, we have had to adapt almost every aspect of our lives.
We've are acclimating to our new lives:
Working from home
Home Schooling Children
Social distancing
Virtual meetings
We've all been thrown into a situation which we have never before known. And most of you are just trying to get through this anomalous period in history until some "normalcy" is restored.
Much like going to the airport changed after 9/11, I think this is going to change the way the world works permanently. Now, I do not have a crystal ball and I don't know what that change is going to look like – most likely the health care system will be forever altered – but we have adapted to the security in airports and we will adapt to what happens after the pandemic.
But what if instead of just becoming adjusted to the new conditions, we use a different definition of adapt:
"Make (something) suitable for a new use or purpose; modify"
The difference is between being passive (just accepting the situation) and being active (modifying the situation).
The second type of adaptation allows you to change, to grow and to improve.
I believe that there are opportunities for lawyers in this crisis – and not in a mercenary or greedy way.
Now is the time to determine what you want your legal career to look like after this is "over".
Now is the time to create your business development plan.
Now is the time to position yourself as a thought-leader so that when the "next normal" begins you are the attorney they seek when a problem arises that you can handle.
Now is the time to solidify relationships with your current and former clients and to start building relationships with prospective clients and referral sources using the tools we have available today – the internet, social media, virtual meetings, etc.
And now is the time to decide if you will accept your situation or if you will modify your situation.
It's your choice on how you are going to adapt.