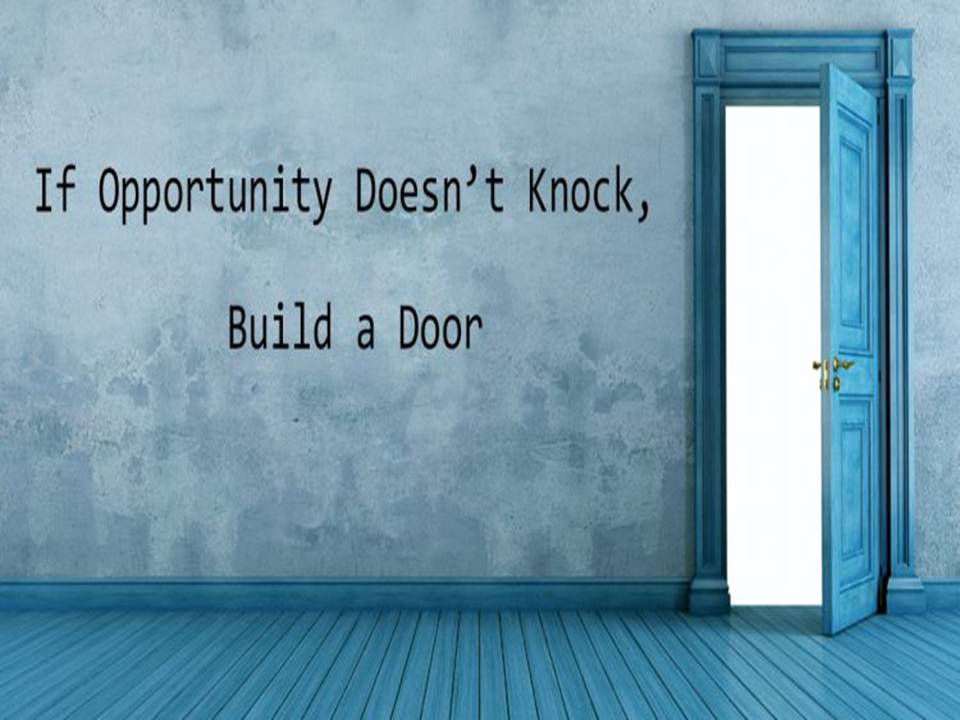 The title of this Rainmaking Recommendation is a quote attributed to comedian Milton Berle. And it stems from the idea most people believe that opportunity is a matter of luck or talent. But that simply isn't so. I'm sure you know several people whom you view, scratching your head thinking, "I am smarter/more talented/etc. then that person is; why are they so successful?"
There are a lot of famous quotes out there which convey this same idea. Like, Roman philosopher Seneca, who said: "Luck is what happens when preparation meets opportunity." Or playwright George Bernard Shaw, who once said, "Don't wait for the right opportunity; create it."
All three said that success is not a matter of luck but taking the actions necessary to achieve the goals.
If you want to become a Rainmaker, just sitting behind your computer pumping out billable work will never allow you to do so. You have to open all of the doors that will lead to meeting the people who will either become your ideal clients or referral sources, and those doors include (but are not limited to):
Networking
Social Media
Writing Articles
Blogs (and Guest Blogging)
Podcasts (and being a guest on Podcasts
Reaching out to old contacts, alumni, and friends (whether by email or phone)
Conferences
Creating Referral Systems
Entertaining for Business
Law Firm Networks
Warm Nominators
Client Surveys
Seminars & Public Speaking
Email & Email Newsletters
Direct Mail
Special Events
Trade Shows
Public Relations
Literally, any marketing activity can become a door for you to meet new people who will give you opportunities to become the Rainmaker you want to be. You just have to start building them.
Over the following few Rainmaking Recommendations, I will give you step-by-step instructions on how to "build each of these doors" so that opportunities for new clients and/or referrals will come.