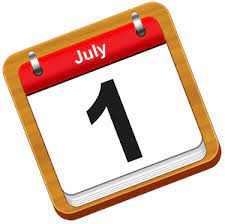 "You can't go back and make a new start, but you can start right now and make a brand new ending."
? James R. Sherman, Rejection

There are less than 2 days left of the first half of 2022. How are your goals coming along?

Do you have any goals?

If not, you can still salvage your year regardless of how it has been going so far. I should know – this year has been challenging in ways I never foresaw. But there are two things that you will need in order to do it:
The direction in which you want to go – your goals
The belief that you can get there – your mindset
The direction in which you want to go:

You have heard that having goals is like a GPS.  You wouldn't get into your car to go somewhere you would like to go but not knowing how to get there without using your GPS. And one of the best parts of the GPS is that it can take you in a direction that leads you to your destination faster if there is traffic. 

This is what your goals can do.  Your goals, when written correctly, can take you to your end result faster than if you just wing it.   And if you experience "traffic" in your goals, that is there are roadblocks while you are trying to achieve your goals, you can revise those targets to continue to move forward to your ultimate destination.

The belief that you can get there:

Mindset is one of the most important aspects of your becoming a Rainmaker.  I wrote a Rainmaking Recommendation about Mindset almost exactly two years ago when we were in the throws of the pandemic.  And just re-reading it I found it just as appropriate for today as then.

As I wrote in that article:

". . . you need to begin to take control of your mind and create an outlook that will allow you to become a Rainmaker.  Now, before you dismiss this as bunk, I have been studying personal and professional development for more than 30 years.  And every author, speaker, and so-called guru out there says the same thing – you must take 100% responsibility for your life.
 
Take responsibility for making sure that you are caring for yourself and becoming a more positive and optimistic person, even in the face of what is happening in the world."

Response-ability (the ability to respond in a way that is constructive to your life) plus the direction you want to go in (goals) will lead you on a path of creating the book of business you want to create.    


PLEASE FORWARD THIS TO AN ATTORNEY YOU KNOW!