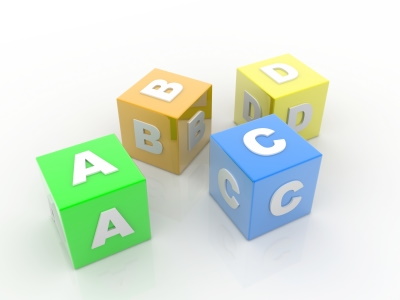 It has been more than 2 years since I have made this offer, but I have always enjoyed being able to do this when I can.   
Would you like An Attorney Business Coaching & Development Session on the house*?
Are you a lawyer who has been striving to create a solid book of business and you'd like a major breakthrough before the year ends?
Have you wondered about coaching and wanted to give it a try?
Are you curious about what a Rainmaking Coach can do to help you take your practice to the next level?
Take advantage of a special ABCDs OF RAINMAKING™ COACHING SESSION – a personal, 1-on-1  telephone coaching session where you will:
Create a crystal clear vision for creating the book of business you desire (You'll define your ideal clients, learn how to set real goals, and fit rainmaking activities into your calendar)
Uncover hidden challenges that may be sabotaging your rainmaking success (you'll pinpoint specific areas that cause breakdowns in your marketing and rainmaking process so you can make immediate changes)
Take away at least one idea you can implement immediately.
Feel renewed, re-energized, and inspired to create the book of business you have always wanted
If you'd like to take advantage of this very special, very limited, and totally complimentary 45 minute ABCDs of Rainmaking™ coaching session you need to take action and schedule your appointment at your earliest convenience.  You choose the date and time by clicking on the link:  https://calendly.com/jaimiefield/abcdcoaching 
Since I do not know how intense the response will be, I can't guarantee a coaching session for everyone.  I'll take as many people as there are openings in my schedule and then start a waiting list.
Again, to take advantage of this offer, simply click on THIS link to access my calendar and answer the questions.  That's it.
Thank You! And I am really looking forward to helping you grow your book of business!
PS: If you are truly interested in this session and none of the dates/times are convenient, please email me at info@marketingfield.com and let me know.  We can probably work something out (This will be true of west coast attorneys – I am happy to accomodate and coordinate our schedules). 
PPS:  The sooner you send pick your date, the more likely you are to get a session. Go to this link: https://calendly.com/jaimiefield/abcdcoaching 
PPPS:  If you aren't interested, or have all the business you can handle, please forward this offer to an attorney you know will benefit.
*NOW THE FINE PRINT (you know – the legalese):
Coaching Sessions must be scheduled between before September 30th
You must be in practice more than 3 years and ready to begin developing business. 
You must be truly want to become a better Rainmaker and are willing to do the work – I cannot do it for you.  However, I show you how to create relationships, where to find the places to meet new clients, and how to obtain new business.
You must be a U.S. Attorney in good standing.
You must understand that this is not a quick fix. (No promises of a million dollar book of business in 10 days – and by the way – if you are promised something like this – Run! run in the other direction!) 
AND THE PROMISE:
You will think of Rainmaking differently than you do now,
You will get at least one idea you can use immediately, and
There will be no sales pitch!